Top 5 ForLife Teapots & Tea Mugs
For over a decade now Forlife has been designing and producing some of the best Teaware in the market. They are known for their extra attention when it comes to picking great materials to match their products. Below are the top Forlife Teapots & Tea Mugs you can buy today.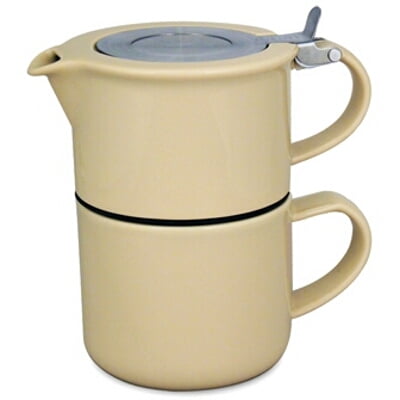 #5 – ForLife Café Style Tea for One
Coming in 9 attractive colors that will look great in your kitchen, this product is the best way to simply make and drink your tea. It comes with a stainless-steel infuser, its own teapot and the cup that you will finally drink from. It is simple to use and does not make a mess while still always giving you a perfect steep.


#4 – ForLife Q Teapot With Basket Infuser
This teapot comes with a detachable stainless steel lid. This lets you easily wash it or use it in a microwave. It also has a wide deep infuser that makes steeping your tea easy. You can get it in 12 different colors.


#3 – ForLife NewLeaf Glass Tall Tea Mug with Infuser & Lid
This great see-through tea mug also allows you to brew one cup of tea in it. It comes with a very fine infuser that can allow you to get the best brews. You can then use the lid to drip out any tea from the infuser.


#2 – ForLife Stump Teapot with SLS Lid And Infuser
This teapot that comes in 9 different attractive colors is a perfect solution to brewing tea or even using tea bags. It has an infuser that you can easily remove if you need to use teabags and not loose-leaf teas. It also has permanent lid from stainless steel.


#1 – ForLife Curve Teapot With Infuser
This curve teapot comes with a 0.3mm infuser made from stainless steel. It also has a lid that can be removed in case you need to when steeping your loose-leaf teas. The holder for the infuser is also available in matching colors.


Whether you are looking to buy an electric kettle or a teapot, whether you want to compare various brands or even when you want to see which model from one specific manufacturer is the best, the TheTeaSupply.com reviews will get you to the most viable conclusions. Check out all the tea product reviews from the TheTeaSupply.com!