Tea Forte White Ginger Pear White Tea - Loose Leaf Tea - 1 lb Bag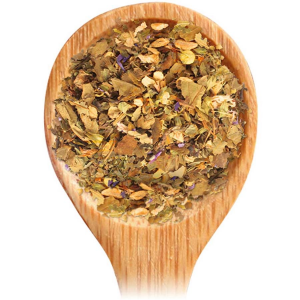 Tea Forte White Ginger Pear White Tea - Loose Leaf Tea - 1 lb ...
Related Products
$18.27
This innovative double-walled glass keeps your tea hot while remaining cool to the touch. The sharp swoop shaped glass comes complete with a custom cover, revealing our signature leaf while brewing your prized Tea Forte tea. Holds 10 oz
$74.95
TOASTED COCONUT TEA has a sweet, rich, tropical toasted coconut infused. 30 - 4 ounce tea packets per case All Natural A taste of the tropics: soothing Tropical Temptations? Toasted Coconut Tea with an extra kick of rum for an island escape. The perfect combination of deliciousness and healthiness that you and your family can enjoy. Tropical Temptations Coconut Tea is made with the highest quality coconut that has been infused with premium Tea. When you drink Temptations Coconut Tea you are not just enjoying tea with coconut oil, your experience is heightened as you can see, taste, and smell the use of coconut. Coconut is widely considered a super-food with many benefits. Utilizing provides a nutrient rich experience that benefits your body in many ways.
$42.00
Tasting Notes: Bold Citrus Floral Enjoy our handcrafted Earl Grey in this eco-friendly biodegradable pyramid sachet. Our blend of organic black teas are hand picked from select gardens in Sri Lanka. The full bodied leaves are then blended with precious oil of bergamot to create a superb citrus bouquet and great finish. Make your afternoon tea-time superlative with this timeless classic. Caffeine Content: Medium Winner: Best Black Tea - World Tea Expo